Philosophy:  We at Christ The Good Shepherd Preschool hope to provide a happy and secure atmosphere for your child to grow and be thrilled with all the new things life can give.  We encourage academic achievement, which is best achieved without pressure.  Children learn best in a stress free environment.
Christ The Good Shepherd Preschool (formerly St. Isidore's Daycare)
Ages: 2 1/2 years – 6 years
Hours of Operation:  Monday thru Friday / 6:45 am to 5:30 pm
Fees: For current rates – see Fall/Summer Session tab
Curriculum: Academic
Sessions:
Fall School Session (September – June)
Summer Session – 8 weeks
Contact: Mary Watson/ Director
Phone: 856-696-0506  /  Fax: 856-696-1087
ctgspreschool@verizon.net
Facebook: CTGSpreschool
Website: ChristtheGoodShepherdPreschool.org
Application Packet
Please fill out all forms below and return with the required payment to Christ the Good Shepherd Preschool.  Parents may:
Drop off Registration to the preschool : Glass doors and ring bell.
Mail all forms with payment to:
Christ The Good Shepherd Preschool
ATTENTION: Registration
1655 Magnolia Road, Vineland, N.J.  08361
Forms
Fall/Summer Registration Application
Consent Form
Universal Child Health Record Form
Preschool Handbook: is to be printed and kept on hand.  Must sign and return last page of handbook acknowledging you have read and understand policies and procedures. Send in with registration packet.
Tuition Payments
Online Payments can be made on Parishsoft's website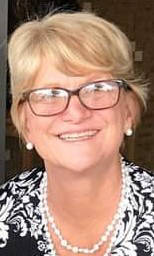 Christ The Good Shepherd Preschool will continue to preserve Robin's philosophy that each and every child needs to have a loving, nurturing, and carefree environment to learn in. She successfully implemented her philosophy of teaching over 30 years ago when she opened Christ The Good Shepherd Preschool (formerly St. Isidore's Daycare) and turned her dream into the well-known, and loved preschool it is today. As we move forward, "Miss Robin" will remain in our hearts as we continue her dream.