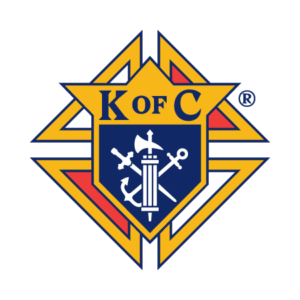 PO Box 0072 Vineland, NJ 08362
Founded in 1882 by Fr. Michael J. McGivney, a young parish priest who was beatified in 2020 and is now on the path to Sainthood, the Knights of Columbus has helped strengthen men, their families, their parishes and their communities since 1882. Today there are more than 1.9 million Knights doing good across the world. Membership connects you with the opportunities to support your parish, Christ the Good Shepherd, give back to your community and grow in your faith.
Knights of Columbus Council #2531, Officers for Columbian Year 2021-2022:
Grand Knight – Henry Michalkiewic
Financial Secretary – Albert E. Karwowski
Deputy Grand Knight – Nicholas R. DeBello
Chaplin – Rev. Amadito Flores
Meetings:  Business Meeting – 1st Tuesday of each month at 7:30 PM and Social Meeting – 3rd Tuesday of each month at 7:30 PM. All meetings are held at the K of C Hall, 1803 N. East Ave., Vineland, NJ.
Membership in the Knights of Columbus is open to practicing Catholic men who are at least 18 years old. You can begin your journey by going to kofc.org.