Sacrament of Baptism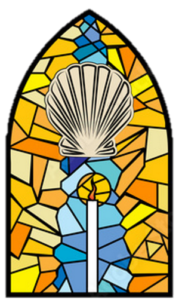 To begin the process of having a child baptized, please contact Christ the Good Shepherd Parish Office for more information (856)-691-9077.
Procedures Regarding Baptisms
Family calls rectory requesting information regarding Baptism
Rectory staff then takes name, number and email and forwards via email information to VCC/FF office
VCC/FF contacts family to do an intake
VCC/FF sends family email with instructions/guidelines and videos
Once the family has reviewed the video and have gotten together the paperwork, they schedule their class. CTGS baptism classes are the 1st Wednesday of the Month.
Finally – when the families have completed the videos, class/appt., and have turned in the Certificate of Eligibility (COE) for the Godparents to the VCC/FF – the file for preparation in complete and turned over to the Rectory. Families are told to call there to schedule their Baptism date.
Baptism Schedule
Baptism at CTGS are scheduled Sunday's during the 9am, 11am and 12:30pm (Spanish) Masses.